Our Visit to Otavalo
From Quito we decided to head on over to Otavalo. We heard the Saturday market was absolutely beyond, and we must see it this week since there was a huge festival. We figured to arrive the day before and of course I (Alex) got sick and was feverish with stomach problems the entire night. Needless to say we missed the market.
The next day feeling a little better, we debated just heading to the next city. We opted instead to visit some of the local sights and were glad that we did so!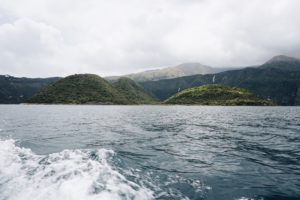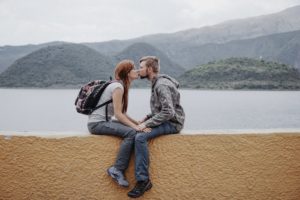 Laguna Cuicocha
Nearby is the Laguna Cuicocha which is an old volcano crater with a lake in the center and two islands. You can hike around it in about 4 hours. Feeling a little under the weather we chose instead to take a boat tour of the lake. We had a great time joined by many of the locals. We enjoyed watching them take very serious selfies! Afterwards we were given a free drink of some local tea.
Getting to the laguna we had taken first a bus and then a taxi. On the way back, however, we managed to snag a ride from a passing vehicle and which allowed to visit one more attraction the same day!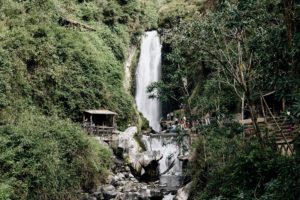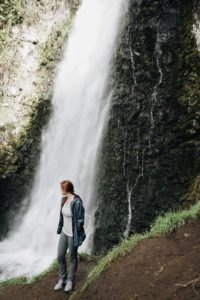 Cascadas de Peguche
Not far from the city is a beautiful waterfall named Cascadas de Peguche. It is a short hike from Otavalo and we enjoyed visiting it.
Our stay in Otavalo didn't turn out to be what we expected, but it was even better. We didn't know it had such beautiful sights near by.
Places we ate at & stayed:
Hostel Chasqui– clean double room w/ bathroom and small balcony. Beautiful views from the kitchen area which is on the rooftop. Well equipped kitchen for cooking your own food. Nearby to the local outdoor market and supermarket.
Taco Bello- large portions, decent price.
Our next stop Mindo the cloud forest of Ecuador!
Please comment below if you have any questions 🙂
Sincerely,
Alex & Katie