The Historical City of Cuenca
After having such a busy time in Banos we moved on to Cuenca, perhaps one of the most beautiful and historical city in Ecuador. With picturesque buildings at every corner, cute coffee shops, and a Notre Dame look alike, it was a city out of a story book.
We arrived on a night bus very early in the morning. Lucky for us the hostel owner opened the door for us, and, as a result, we were able to get a room. We crashed for a few hours, and woke up with just enough time to make it to church. We had found one just a few blocks away from us. Called the International Community Church it was very welcoming. The message about living the eternal life now was very inspiring. Afterwards we had coffee and snacks and had a chance to talk to some of the expats who attended.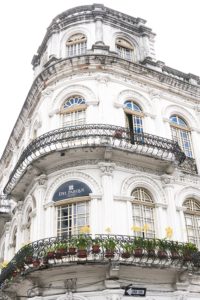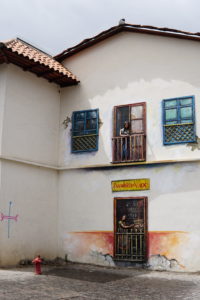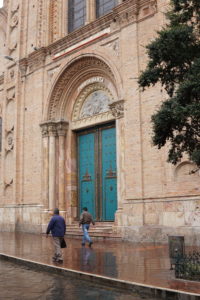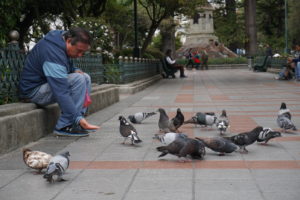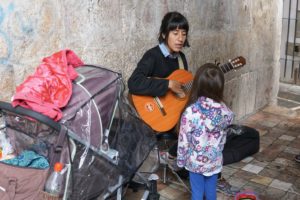 Exploring Cuenca
The central plaza has a beautiful garden area with benches and a great view of the cathedral. Not far away is a flower market.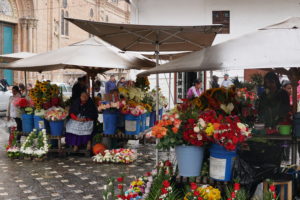 Ecuadorians love their ice cream and so do we. We visited a famous ice cream shop/café called Tutto Freddo. For $2.80 we got three scoops of the creamiest ice cream we have every tried. I think I liked it even more than the gelato we had in Italy.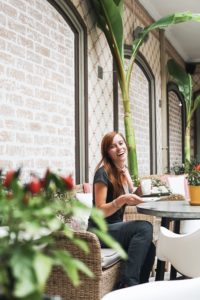 The next few days we found ourselves hopping from first one café to another café. There was a café at every corner. Our favorite one was Lola Restaurant Café. It had a courtyard with palms, outdoor floral furniture and attractive white round tables. We sipped on our cappuccinos and enjoyed the relaxed atmosphere.
One of the days we visited one of the Panama Hat Museums. They showed the entire hat making process and had authentic artisanal made Panama Hats for sale. In the back is a cute café with a great view of the city.
The city of Cuenca has a lot of museums you can visit. The most famous museum is Museo del Banco Central. Inside you can learn the history of the area and see some shrunken heads! On the day we visited it was closed. We took advantage, however, of the open ruins behind the building and explored the nearby garden. It is a recreation of a previously existing garden. Inside it was full of many species of plants and a bird sanctuary.
We spent our time exploring the city, relaxing, and preparing to cross the border into Peru.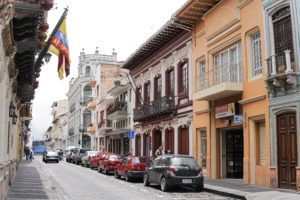 Our Favorite places in Cuenca, Ecuador:
Hostal- "La Casa Cuencana" – a family owned hostel that offers private rooms and dorm rooms. Equipped Kitchen and common area with tables.
Cafe- Cuenca actually has a lot of coffee shops and its not hard to find them. They are all over the place.
Here are some that were recommended: Windhorse Cafe, Cafe Nucallacta, Muccha, Melatte, Goza, Mulla Cafe, Puro Cafe.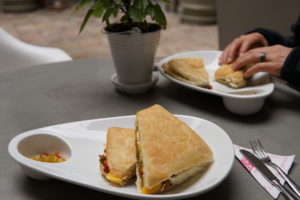 Restaurants-  "LOLA Restaurant"-great lunch spot. Beautiful decorations and great wifi. Also, it has a coffee shop with great coffee and sweets! It was our favorite place to hang out at.
Ice-Cream- "Tutto Freddo"- wow! seriously one of the best ice cream places I've tried. They have so much variety and also if you are hungry they have a menu that you can order from.
Museums- "Museo del Banco Central" and "Museum of Pumapungo"- (FREE) collections and ruins, very fun museum to see and the ruins are in the back outside with a garden that you can walk through. Well worth it!
"Panama Hat Museum"- (FREE) a self-guided museum & hat shop
Views- "Mirador de Turi"- beautiful views of the skyline. Take a taxi up for sunset time.