Where to Stay
Santiago, Chile's capital city! You won't get bored here for sure. There is so much to see and to enjoy.
Santiago is divided into neighborhoods with each one having its own style and vibe. The neighborhood we stayed at was called "Bellas Artes". It was very central to all the places we wanted to see and we were within walking distance to the main plaza, museums, restaurants and parks.
Hotel Casa Noble
Tucked away in a col-de-sac street we found one of our favorite boutique hotels called Hotel CasaNoble. It was bought by new owners this year and has gone through some great changes. We stayed downstairs in a double bedroom with everything we would ever need in it. We especially loved the organic soap they had, it smelled so good! The staff were very kind and helped us plan our time in Santiago. A delicious breakfast was included and we enjoyed some of our afternoons in the dining area working away on our blog or catching up on things.
It was a great base for exploring the city on foot, and the metro was just a two minute walk away. Nearby you will find plenty of restaurants, cafe's, and pretty streets to wander through.

Places to See/Things to Do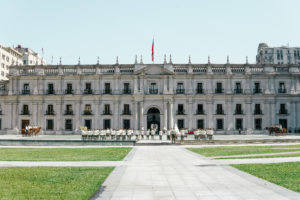 Changing of the Guard at La Moneda Palace
Changing of the Guard takes place on the plaza in front of La Moneda Palace. It starts around 10am and happens on: Even Days in January, April, May, August, November and December. Odd Days In February, March, June, July, September and October.
It is best to wake up early that day and walk from the hotel through the main streets towards the La Moneda Palace. You will be passing through the main plaza and see the locals making their way to work or sipping on their expresso in an outdoor cafe.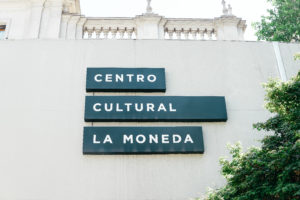 Centro Cultural La Moneda
This museum is usually free to visit during the morning. It's located on the right side, down the stairs of the La Moneda Palace. We came during a Rome exhibit and enjoyed wandering through the halls looking at the artifacts. In a separate room we saw portraiture by various artists, and separately some local artifacts.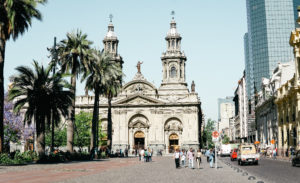 Plaza de Armas
The main plaza in Santiago. There's a beautiful fountain like always and lots of trees to enjoy the shade because it really gets hot during the day. This is an open area with palm trees and benches. Around it you will find many cafes, local stands with juice or newspapers and people enjoying their day.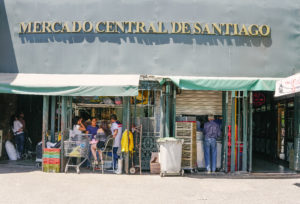 Central Market
Santiago is near the Pacific Ocean and their Central Market has a lot of fish! Walking through the market stall operators invited us to buy their seafood, if only we had a kitchen to cook it in! We stopped at one of the restaurants, lining the outside of the market, for some delicious eats. Nearby were open air stalls with fruits and veggies. If you want to try some good seafood at a fair price, this is the place to go to.
San Cristobal Hill (North Side of Town)
If you want to go out on a hike or just see the city this is a great place to spend an afternoon. You can either take a funicular (a type of cable railway) up the hill or you can hike up to the top. At the top you will find a statue and a beautiful view of the city. There are many trails that you can take. Many people go rollerskating or bike riding. It's the largest park in the city.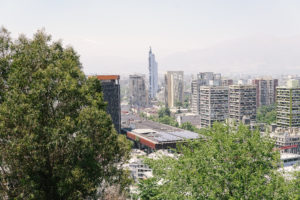 Santa Lucia Hill (Center)
This is a small hill that is situated in the center of the city. You can enjoy some panoramic views of the city. There are many trees and you will find people eating lunch or just walking around the pathways that lead to many lookouts and squares. At the top of the hill you will find Castle Hidalgo which is now an events center. It's a fifteen minute walk from the Plaza de Armas.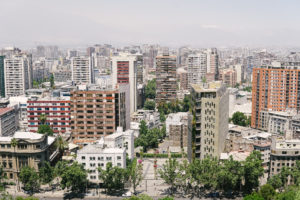 Sky Costanera
The Sky Constanera rises up to 300 meters and has the most impressive 360° view of Santiago. To go to the top you will need to purchase a ticket. Their schedule is Monday – Sunday (holidays included) 10:00 AM – 10:00 PM and the last elevator ride going up is at: 9:00 PM.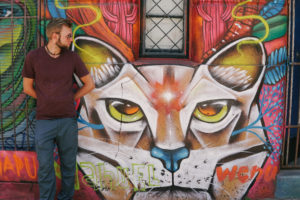 Grafitti
Walking along the streets you will see a lot of graffiti. Some of our favorites were down the streets of the area Bellavista. It's basically all the streets which are around San Cristobal Hill. There's also many bars and restaurants around there.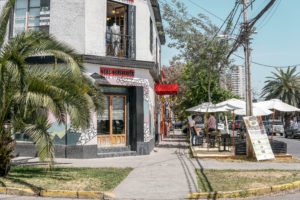 Beautiful Neighborhoods
There are many beautiful neighborhoods and these are just some that you can visit and wander around in.
Bellavista- near San Cristobal Hill, lots of graffiti and restaurants.
Barrio Italia- bohemian center of Santiago. Lots of Italian- influenced architecture. Great international food. Lots of boutique shops and antique shops. There is a street in the area called Caupolican which is really famous for its many furniture restoration shops.
Bellas Artes- lot of restaurants, a great museum, cafes and nice buildings.
Parque Forestal
This is an urban park in Santiago. We really enjoyed taking an late afternoon stroll through this park. Santiago is full of beautiful green areas!
Day Trips
There are daily & hourly buses that go to these cities and are located close to Santiago.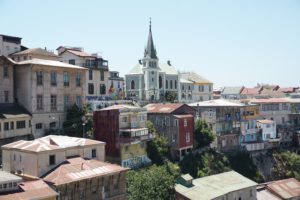 Valparaiso
This is a must! Valparaiso is located 120km northwest of Santiago. It's a port city and is known for colorful homes, wall art and steep funiculars. Take a day or two to stroll along its narrow streets, climb its colorful staircases, and enjoy beautiful panoramic views of the city and the sea! It is actually known as the 'Jewel of the Pacific'  You can also go check out La Sebastiana, the House Museum of Pablo Neruda.
Vina del Mar
Vina del Mar is a coastal resort city a few minutes away from Valparaiso. It is mostly known for its beaches, manicured gardens and high rise buildings. It's a great place to visit for a few hours or even a day.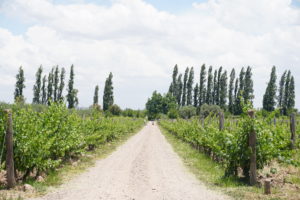 Casablanca
"White House" is a region located about 50 minutes by car from Santiago or 30 minutes southeast from Valparaiso.  It is a wine region that is known for its white grapes especially Sauvignon blanc and Chardonnay. To explore the region it is best to take a wine tour or if you are looking at doing something cheaper there is a wine bike tour that you can do.
Maipu Valley
Maipu is located not too far from Santiago and is the most commonly visited wine region. There are many French inspired wineries in this area and it mainly produces Cabernet Sauvignon. You can go on a wine tour or a bike tour to visit some of the wineries.
Transportation
Metro
It's a very straightforward metro system. There are five lines and 108 stops that allow you to travel in Santiago. The five lines are color coded.
The ticket price is the same, doesn't matter where you are going. The price of the ticket depends on what time you are travelling. Usually a ticket is around  660 pesos. You pay at a counter and get your ticket. Locals usually have a metro card but you don't need one if you are only there for a few days.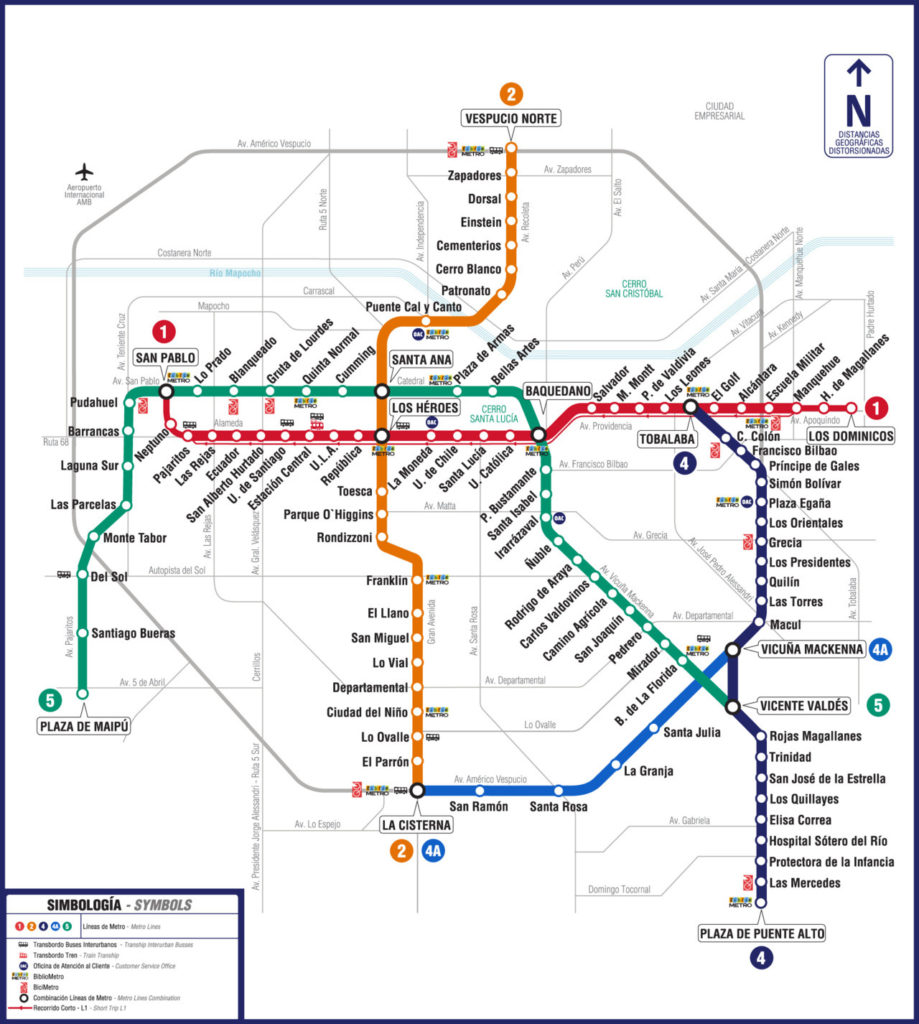 Taxi
Taking taxis can get pretty expensive. If you do take a taxi make sure the driver turns on the taxi meter.
Walking
The best way to explore the city is to walk. If you are staying in central area then you are pretty much walking distance to most places you'd want to see.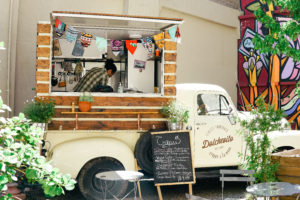 Places to Eat in Santiago
Santiago has so many delicious places to eat at! There are also many cafes in which you can enjoy a great cup of coffee. Look out for menu of the day "menu del dia" it's cheaper and usually offered for lunch.
Thai Express– delicious Thai food at a very good price, open late.
Heladeria Mo– artisinal ice cream shop
VIP Sushi in Bellas Artes area– cheap sushi rolls. There are many sushi places all over the place. We really enjoyed them.
New Horizon– vegetarian friendly, Indian, vegan
Emporio Zunino- empanadas
Central Market– a great place for seafood
Soju- vegetarian, vegan
Cafe Montenegro
Coffee Shops- Original Green Roasters, Cafe Cultura, Cafe Triciclo, Faustina, The Coffee Club
Bellavista is a great place for many restaurants and cafes.
We also saw a food cart area near the Plaza de Armas that looked really good!
We hope that this has been helpful for your trip to Santiago! If you have any comments or questions please let us know down below in the comments.
-Katie and Alex