Visiting A Missionary Couple
While in Arequipa we visited a missionary couple named Bob and Noel Rich. They have been missionaries here in Peru for 51 years.
Bob and Noel came here in their early twenties with their baby daughter to bring hope to the people of Peru with the Gospel.
They raised three biological children and adopted a baby boy after he was left on a bench outside a hospital.
During the revolutions they stayed on and endured many challenges.
One of their sons went to become a missionary with his young wife and two baby girls to a tribe in the jungles of Panama. After a few years he was martyred as a Christian by the FARC rebels of Colombia who invaded into the village and took him and his fellow friends as captives.
You can read more about this story here: https://www.bobandnoelrich.com/about-us/marks-martyrdom
Now, Bob and Noel are still faithfully serving in Arequipa and are training up leaders to go out to their own villages to start churches.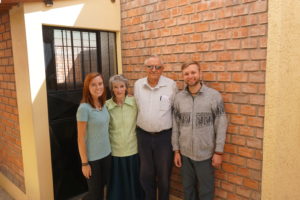 Elderly Outreach
We spent a week learning from them. We visited an outreach for the elderly. A Peruvian couple saw one day a few elderly people waiting for a bus. They invited them in for lunch. Many elderly people are more or less neglected by the state and do not have family to support them. They are often homeless, or incredibly poor. After serving them a delicious meal the couple invited them to come once a week and bring their friends. Over time more and more people would come to eat sing and fellowship together. They listen to a short sermon, sing songs, eat delicious food and have a fun time together. The couple has also placed a bunch of lockers around their yard which gives the homeless people a place to store a few precious belongings. 
We also walked around their house as they told us about their heart to serve the less fortunate. They are currently remodeling a large section of their house adding rooms for children with leukemia to care for them and love on them. It was inspiring to see people taking the blessings they had and blessing others with them. We are blessed to be a blessing!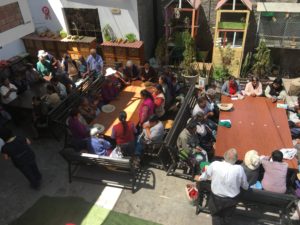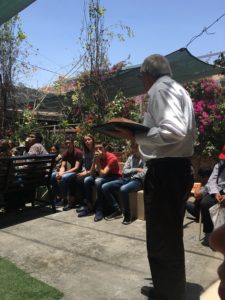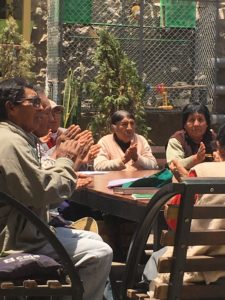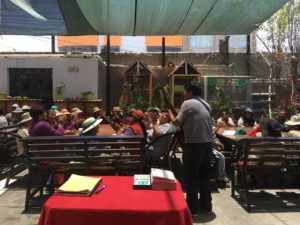 Visiting an Orphanage
We also visited a local orphanage. Upon arriving there a large group of children rushed at us with open arms. They then took us by the hands and showed us around their place. We played in the playground with them. As many as could fit would clamber in our lap or hang on our back as we slid down the slide. They enjoyed being thrown high in the air or flying around like airplanes. Afterwards, they showed us the traditional dances they were practicing for a school competition. It was a pleasure to meet them and it inspires us to consider adopting at some point in our future.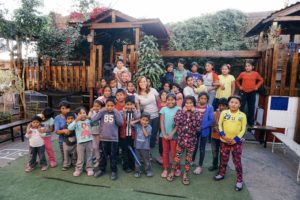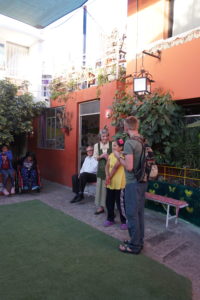 Pray
One way you can pray for them.

🙏 For the leaders of the churches that are all over Peru 
 so they would preach the Gospel and train up others to go out and make disciples
🌍
https://www.bobandnoelrich.com/