Get to Know Us
Hello! You are here because you are extremely curious about who we are and what makes us tick! What we are about to tell you will most likely over or underwhelm you.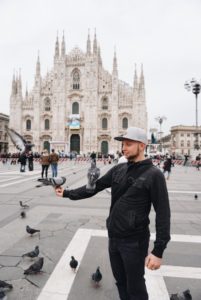 Here's Alex
To begin, let's talk about Alex. Alex was born in Ukraine only to leave shortly thereafter to the United States of America. A wee child of 6 months old, in a short 27 years he grew up to be an epic world traveler. His beginnings were inconspicuous. He spent much of his childhood buried up to his head in books. His true self burst forth at the tender age of 16 in an unsuccessful hitchhiking tour of the world. He was stopped in his tracks only two states away by a state trooper and sent packing home. He remained an upstanding citizen graduating High School, attending a world class Electrical Apprenticeship and beginning a brilliant career as a world renown sparky. His inner dreamer never quit, however, and the world beckoned.
Now Katie
Katie was born in Kyrgystan. Her father seeking to better the prospects of the family moved them to the United States of America. Katie grew up a complete antsy-pants. She took on every project that came her way. Everyone admired her both near and far. She was a Lilac Princess volunteering at many events and learning to dance which Alex never did. The travel bug bit her at a young age as she insisted to travel around California by herself at the tender age of 10 years old. I think she somehow felt that I would pass by that way eventually. Of course real life called and she blitzed through school earning a bachelors degree and becoming a teacher. She made many trips to other countries in a missionary effort, visiting Ukraine, Israel, and Ghana. As you can see she is very epic!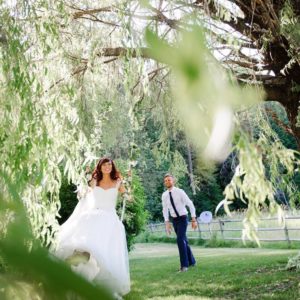 Let's talk about love <3
Katie and Alex met at a church retreat for kids camp staff. They were inexplicably drawn to one another. Although living 6 hours apart they made every effort to talk and visit each other. They quickly realized they were in love and Alex proposed to her on a mountain overlooking the world. Of course the whole world found out and celebrated with them! The wedding took place on July 3, 2015. They spent their honeymoon in the country of Thailand. They traveled around that beautiful country for a month, cementing their love, their commitment to living an epic life for Christ, and learning how to actually get along now that they saw each other every single day.
Deciding to Travel
Returning home, they made a commitment to travel the world. Alex paid off his debt, and they made every effort to earn that money. As the date approached for their departure they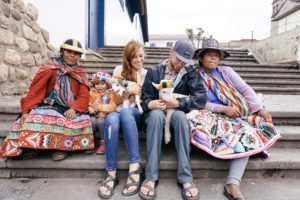 began to sell all their belongings and found a couple to take over their apartment lease. On September 2, 2017 after saying goodbye to family and friends they boarded a plane and were off!